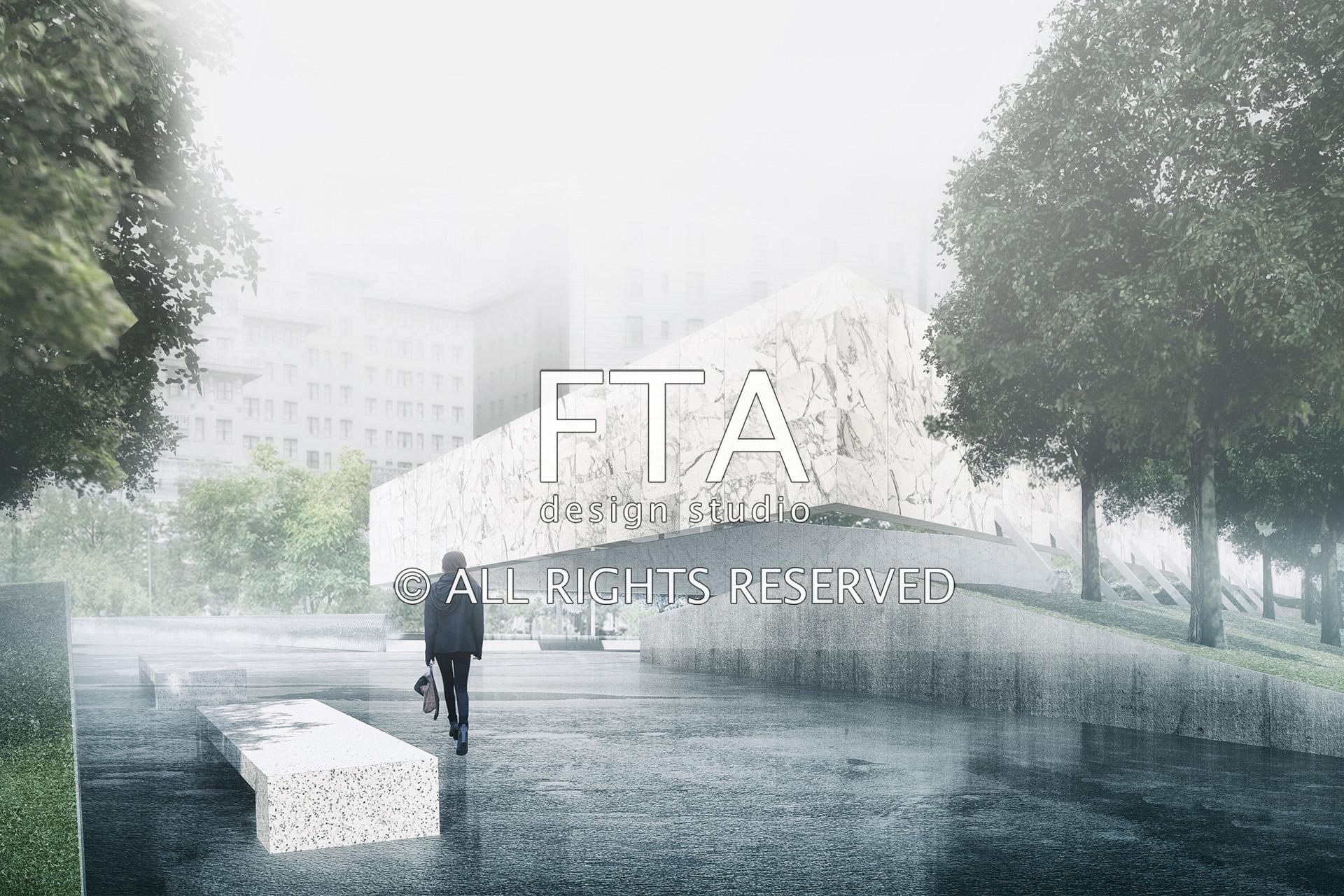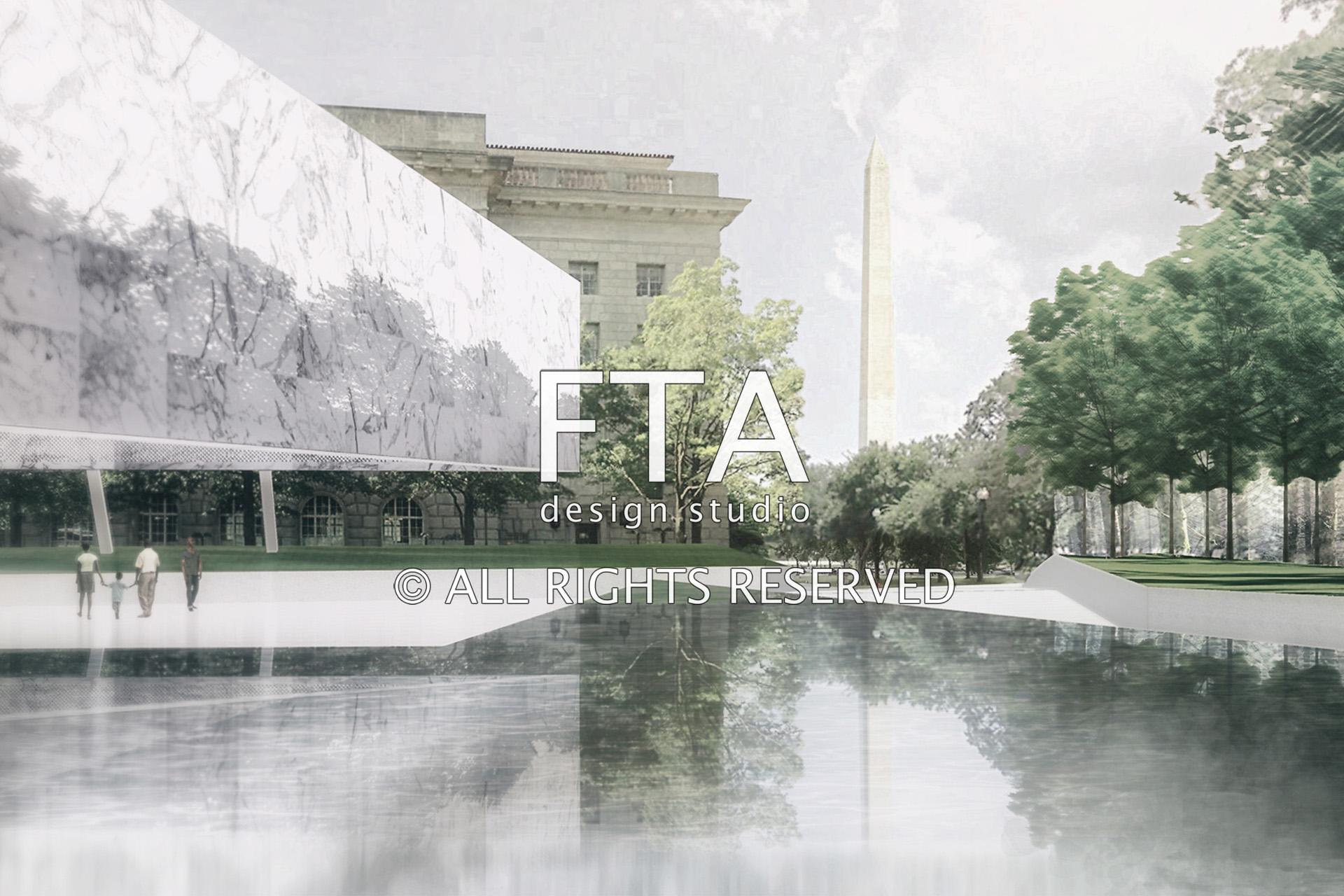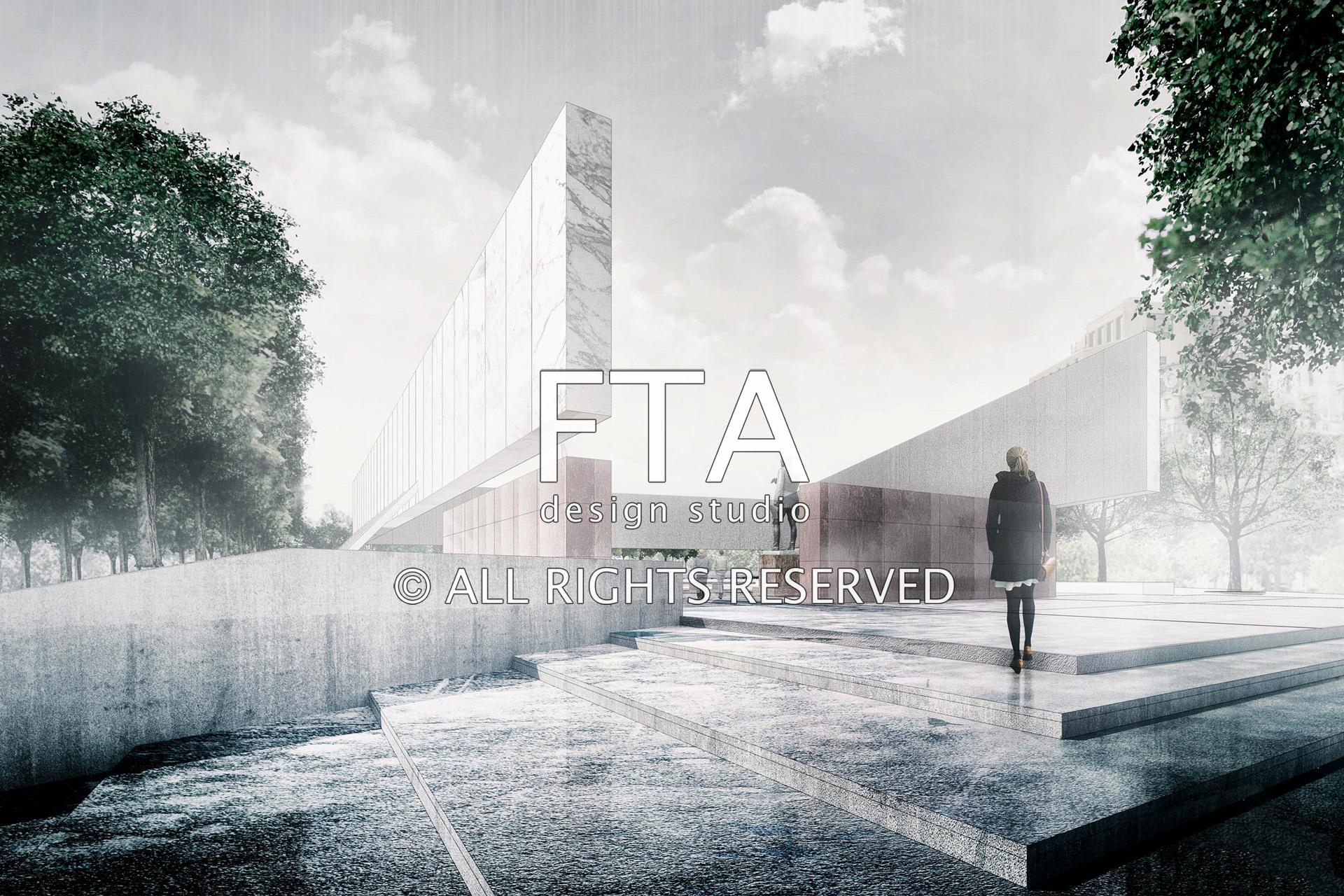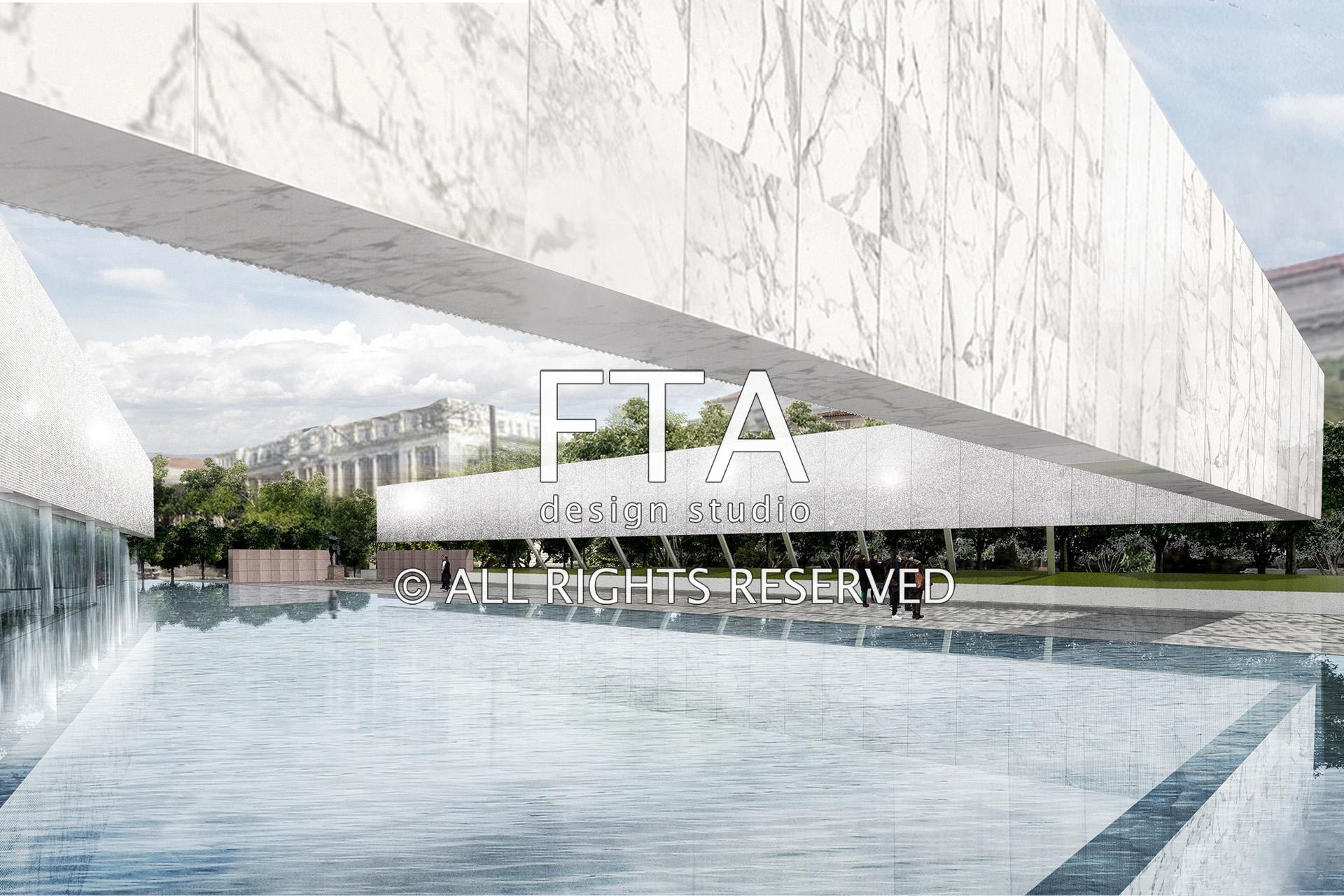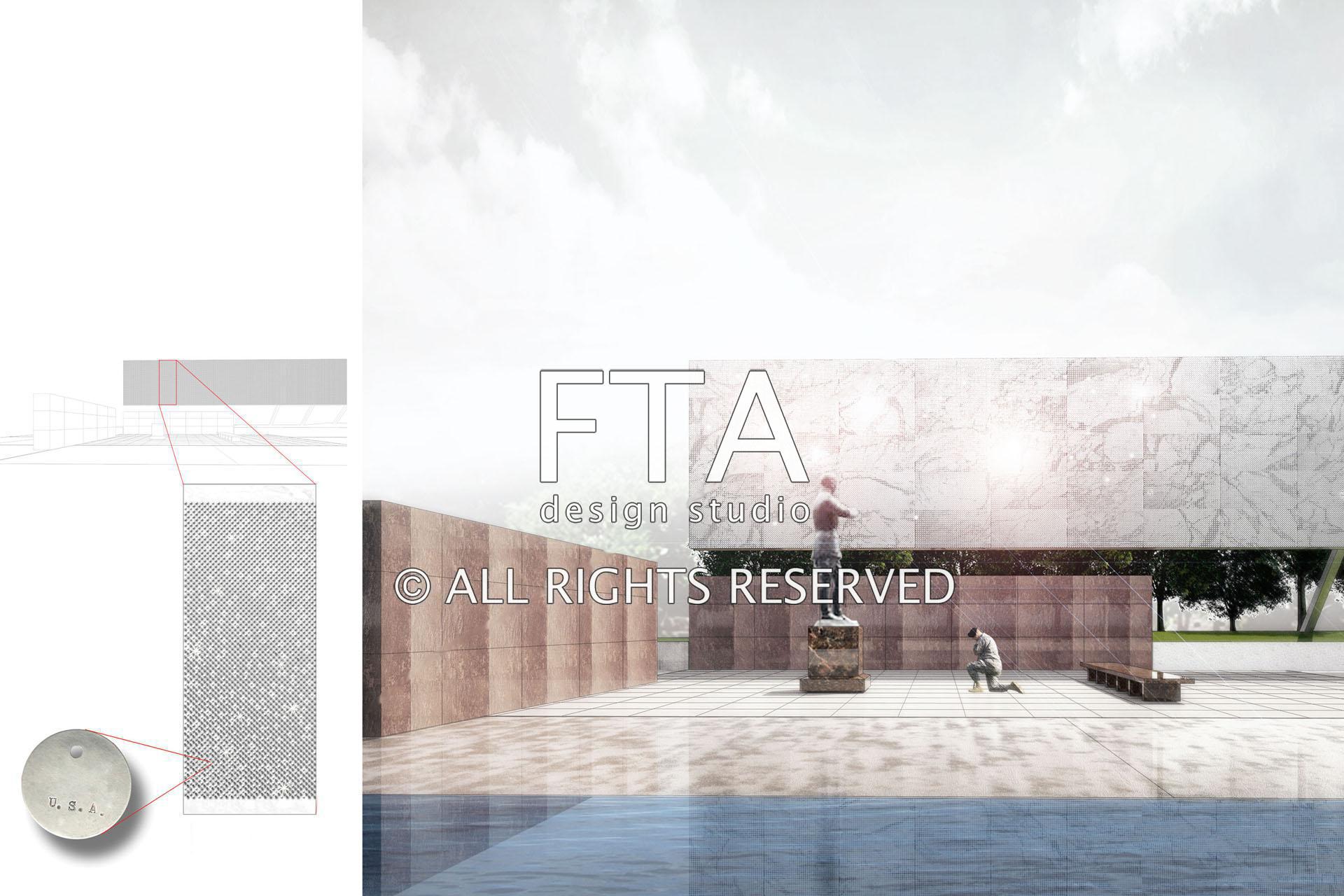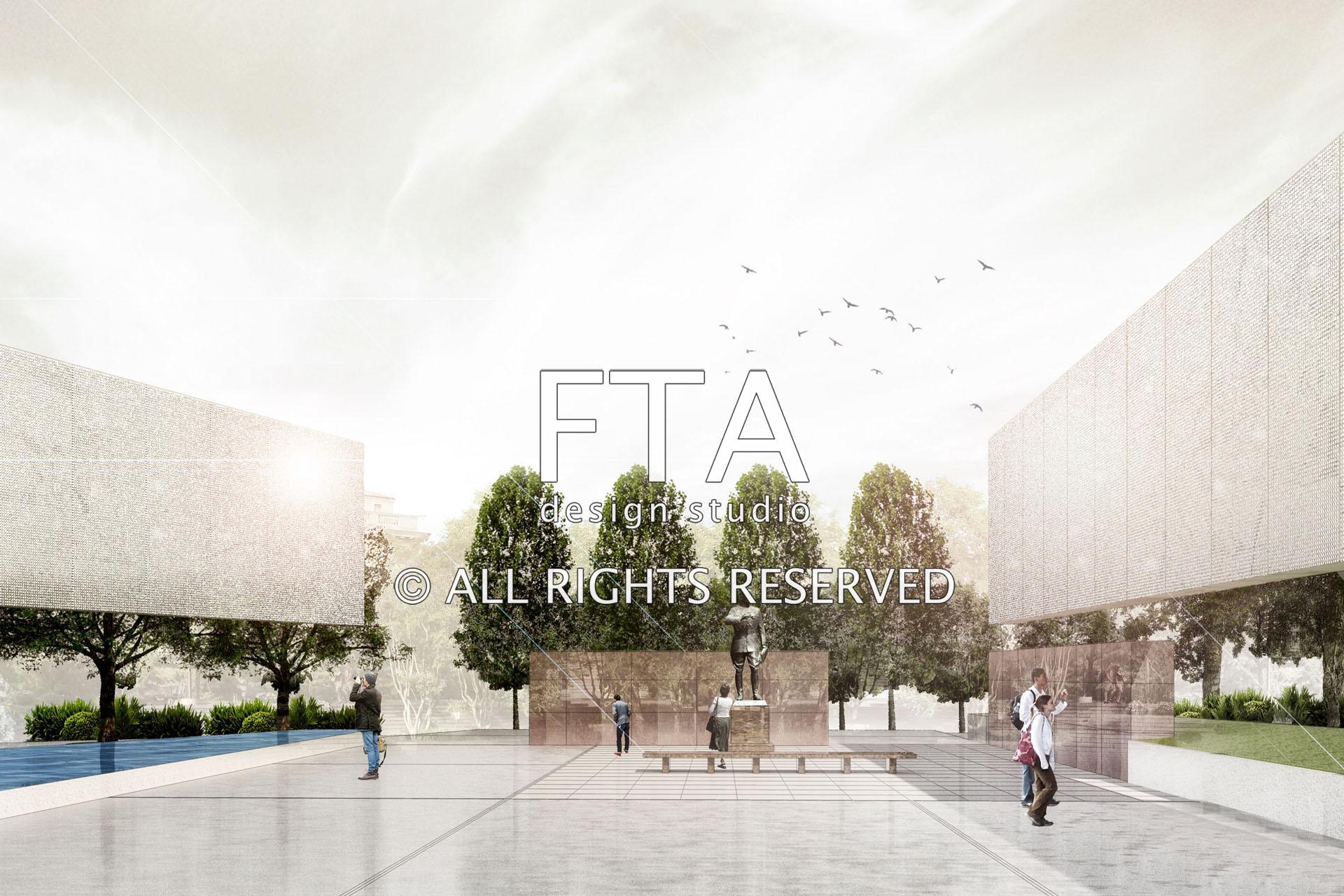 National World War One Memorial
WASHINGTON D.C.
---
National Memorial Proposal
American Institute of Architects
Dallas Chapter
People's Choice Award, 2017
Acting as a cornerstone for heroism in Washington DC, the National World War One Memorial honors the servicemen and women who fought, and died, in one of the darkest chapters in our global history.
Sited at the intersection of Pennsylvania Avenue and the view corridor toward the Washington Monument, the Memorial will mark a critical point along Washington DC's significant urban axis. Informed by context, the design in plan responds with open circulation. Furthermore, the derived form frames views of the city and monuments in the distance while addressing issues of acoustics and privacy.
With a simple, bold move the Memorial speaks a clear message of the significant weight the war left upon the world. The tri-fold wall paints abstract images of land, sea, and air (the three realms fought in during the war), creating through form a sensorial experience for each battlefield arena. The fourth side is anchored by the existing Pershing Memorial, preserved in its current location as part of the overall composition.
The war marked the first use of identification tags, displaying the rank, serial number, unit, and religion of each soldier. In honor, the texture of the interior facing walls will be composed of 116,516 stainless steel discs representing each of those who served.