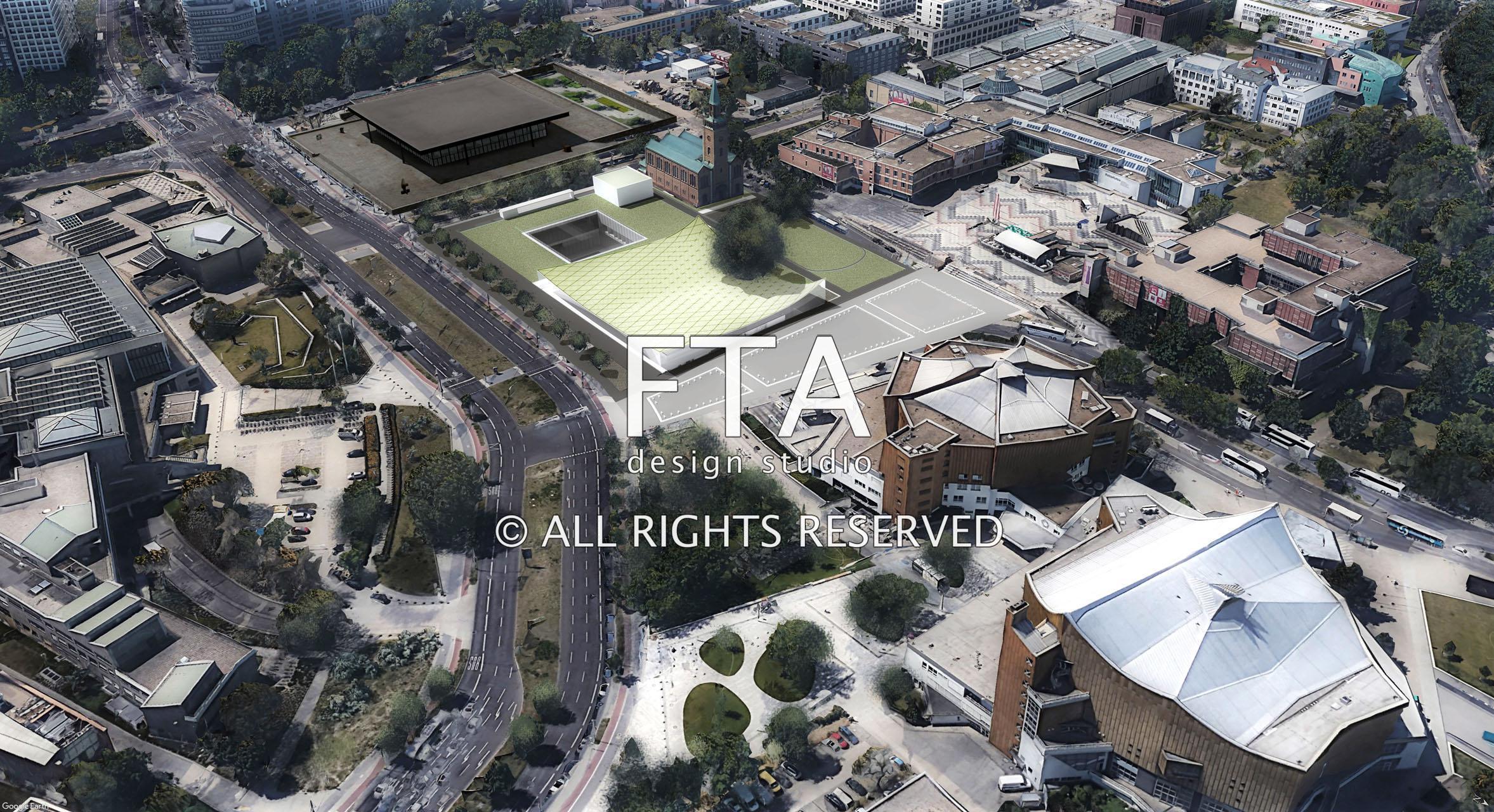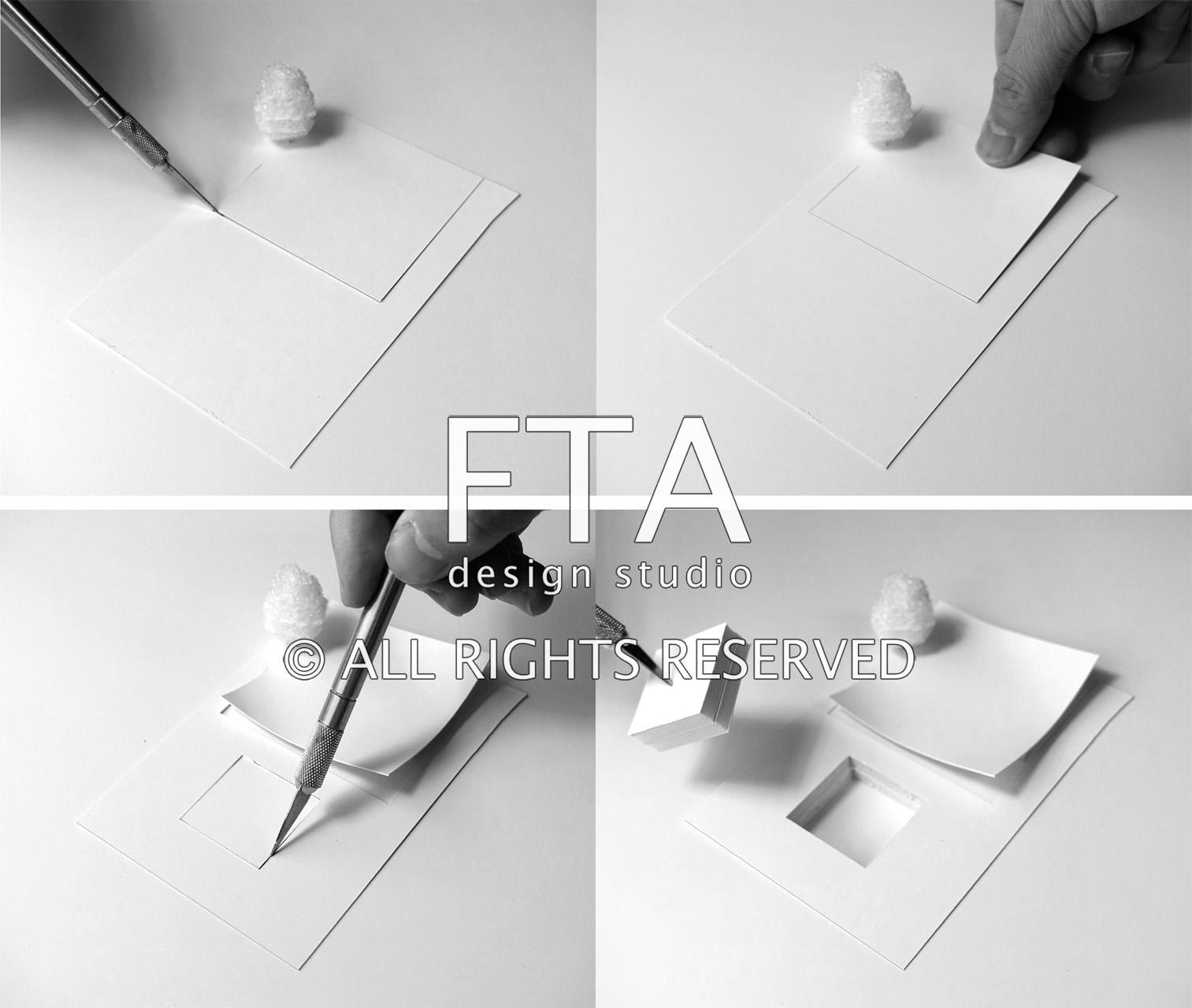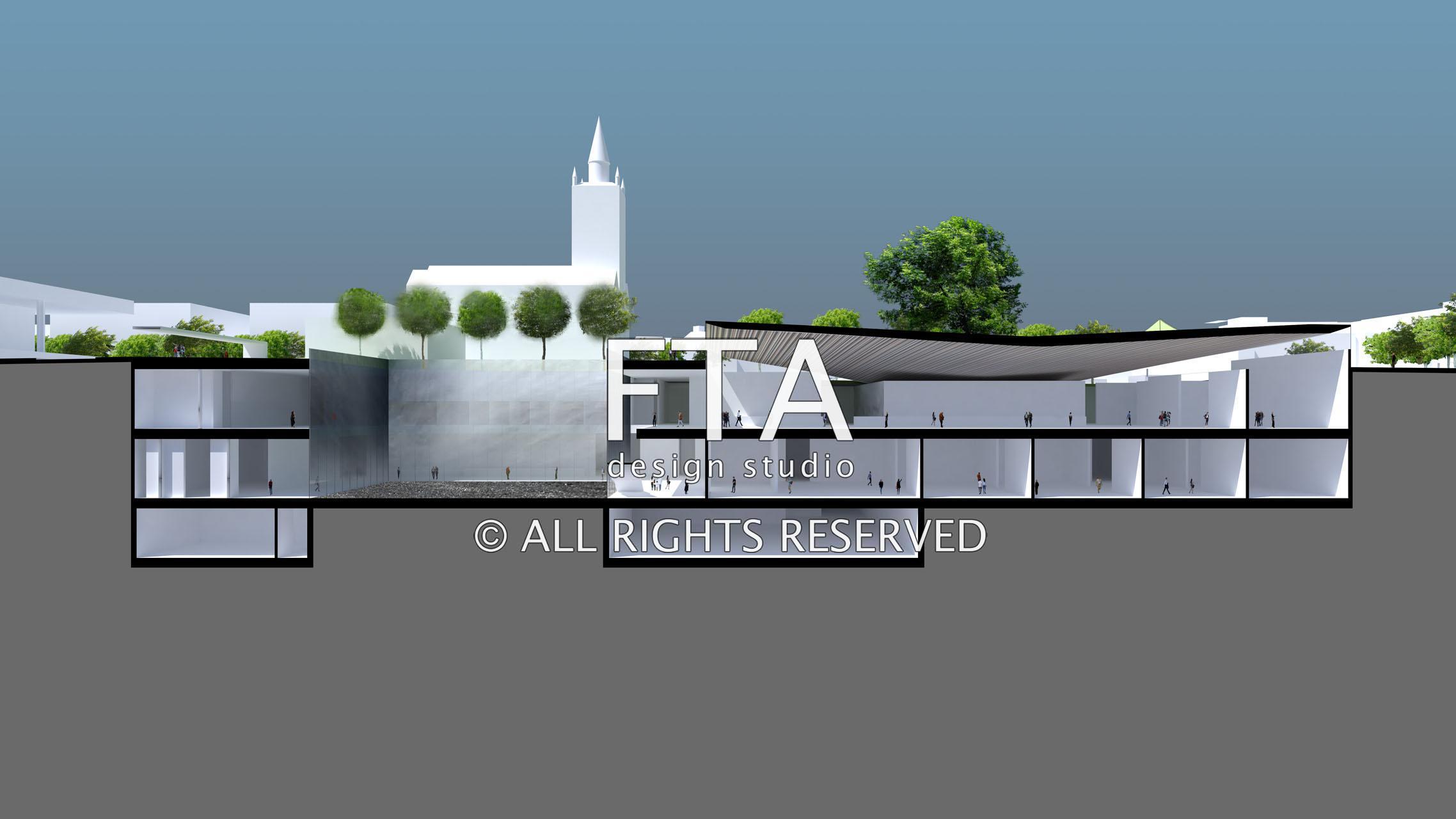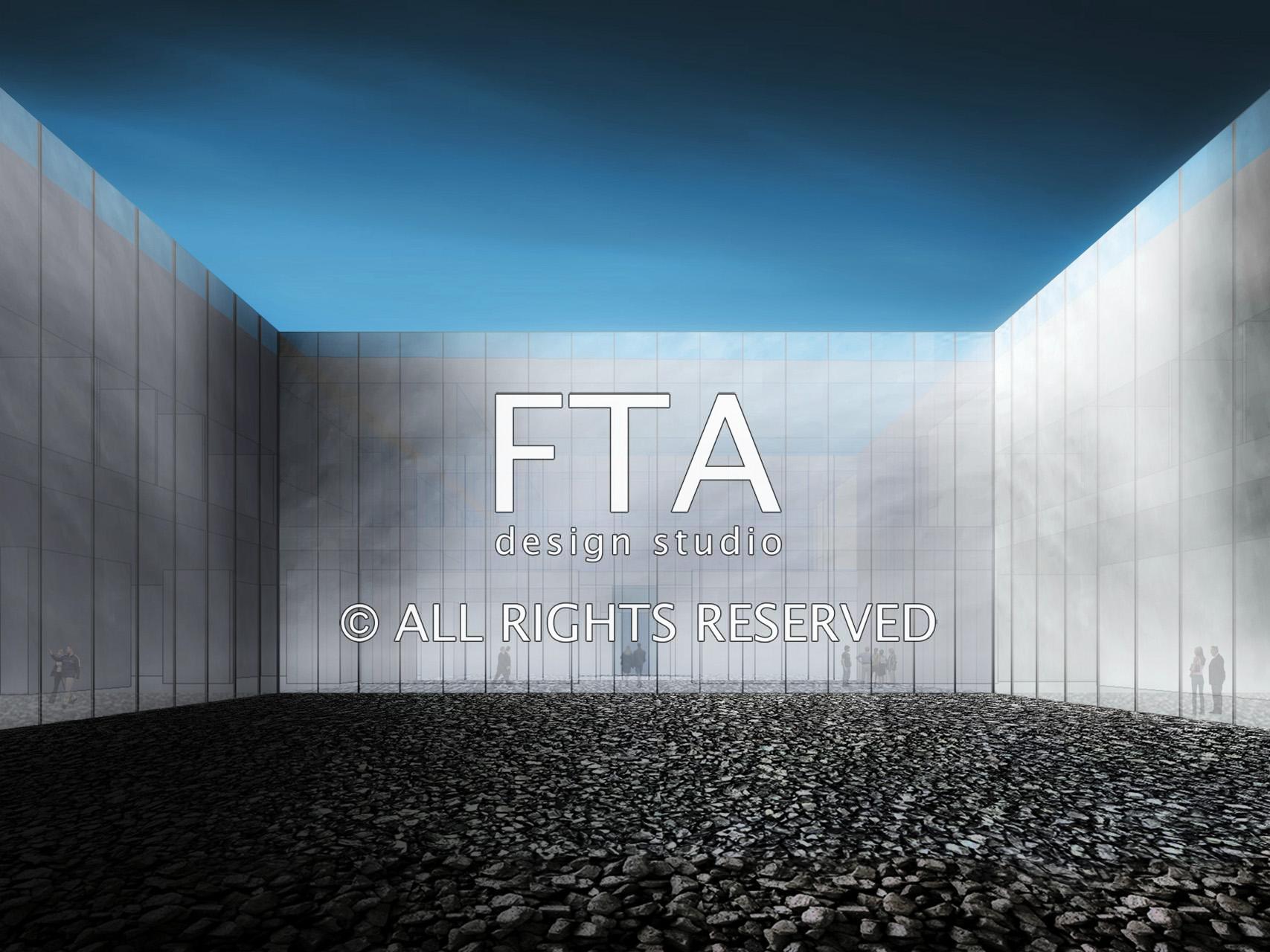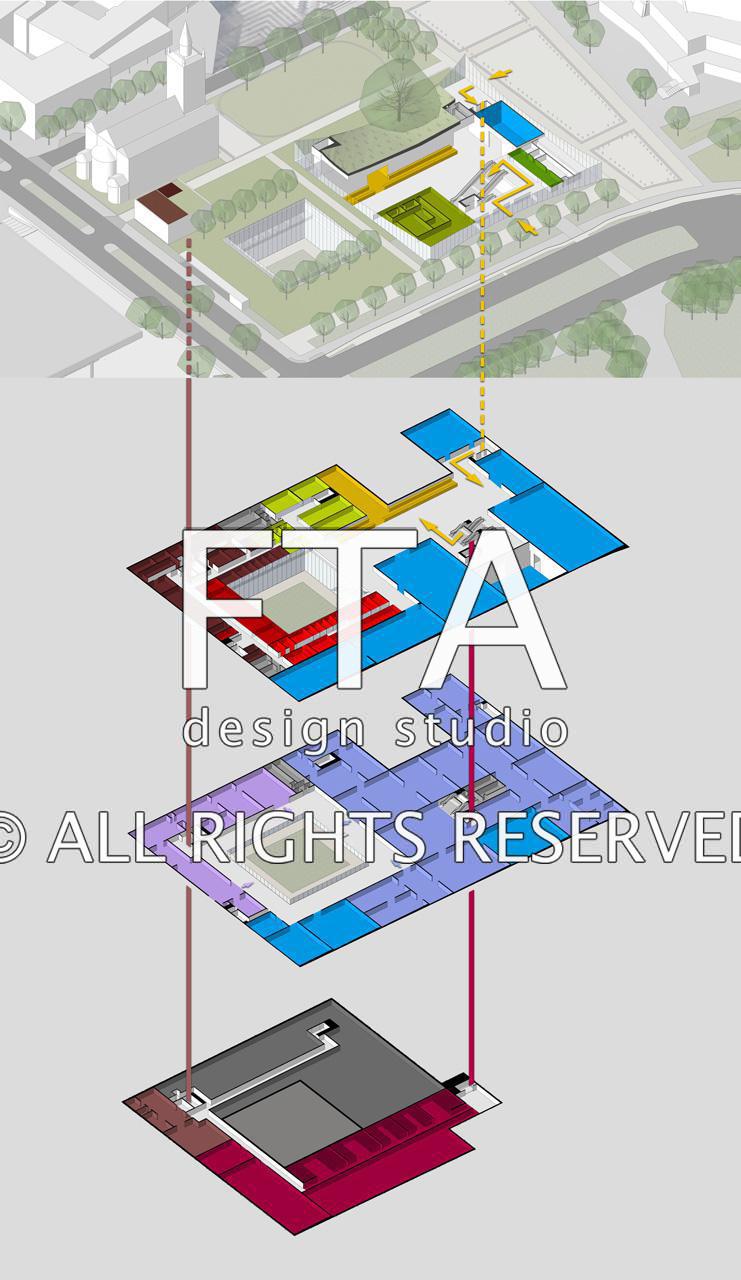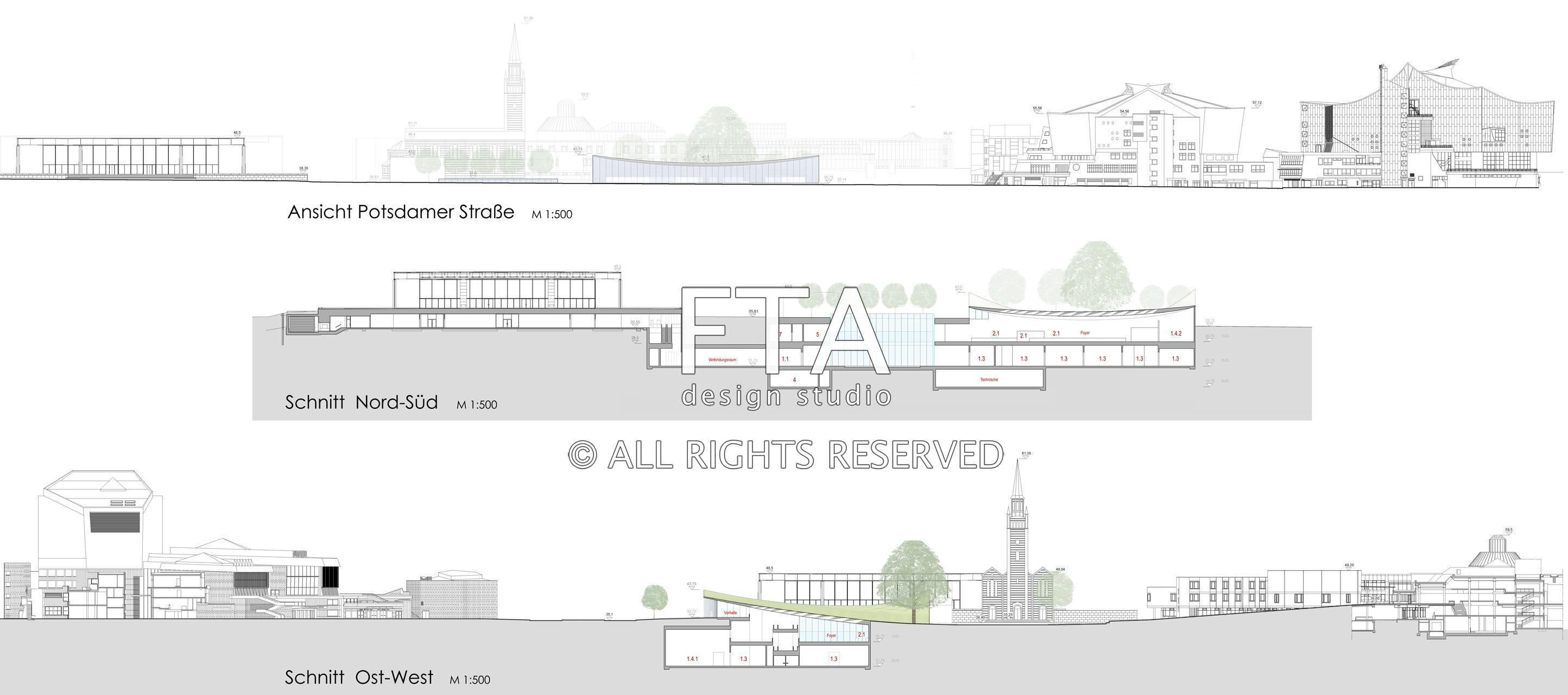 museum in berlin
BERLIN, GERMANY
---
The Museum of the 20th Century
National Art Museum Proposal
American Institute of Architects
Dallas Chapter
Unbuilt Design Award, 2019
The Museum of the 20th century is the missing link of the Kulturforum, the cultural district of Berlin. The unique site, surrounded by the most prominent examples of modern architecture in Berlin, is a place that deserves a respectful intervention.
Located in between the Neue Nationalgalerie (Mies van der Rohe) and the Berlin Philharmonic (Hans Scharoun), the Museum of the 20th Century establishes a formal linkage between two masterpieces of divergent aesthetics.
The proposal extends the existing tilted plaza on the west side by creating a plane that emerges from grade and rises gently towards Potsdamer Street offering a gracious walkable roof. The roof shelters the grand entrance of the museum along the street and describes a single curve in harmony with the adjacent building.
A sunken court that separates art produced before 1945 and art after 1945 is positioned between the curved roof and the Neue Nationalgalerie. While the building with the curved roof signifies the openness of Berlin to the world after the fall of the wall, the sunken court represents the vacuum produced by curtailing artistic expression before 1945 when the Nazi regime cracked down on the Bauhaus movement. The urban void of the sunken court memorializes the dichotomy of art before and after 1945, a symbol of the emptiness left by many Avant-garde German artists who went into exile.